Welcome to Moonshine Ridge Country Store. Located between Wears Valley and Pigeon Forge, TN, we've got all kinds of home decor and sundries. Enjoy our homemade fudge while you reminisce of days gone by in our old-fashion country store. Have lunch or just a snack in our cafe.
You'll find everything here, from collectibles, home decor, and antiques, to homemade fudge and home-style cookin'.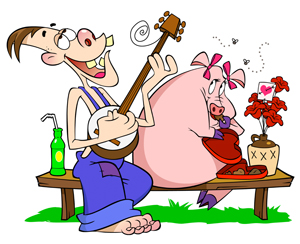 While you're at Moonshine Ridge, look for our moonshine still exhibit, and pick up some delicious homemade Smoky Mountain moonshine jelly! We also carry a large selection of locally made pickles, jam, and BBQ sauces, with Gift Baskets for anyone on your shopping list. For all you Civil War buffs, take a look at our exhibit featuring authentic Civil War era uniforms, knives, and weapons.
Visit our candy shop for all the flavors and styles from years ago, by the bag or by the pound.